Shopping Cart
Your Cart is Empty
There was an error with PayPal
Click here to try again
Thank you for your business!
You should be receiving an order confirmation from Paypal shortly.
Exit Shopping Cart
Old School Entertainment LLC
1740 Dale Rd Cincinnati OH 45237 US
Cincinnati Wedding DJ | Cincinnati DJ | Cincinnati Disc Jockeys
OLD SCHOOL ENTERTAINMENT LLC
Making Your Event the Very Best!
Serving Ohio, Kentucky, and Indiana
It's Wednesday, and that means time for Vol. 2 of our series on great dancing songs. Once again we will list 5 musts, and 1 that is a habit more than a must.
1. Love Shack - B52s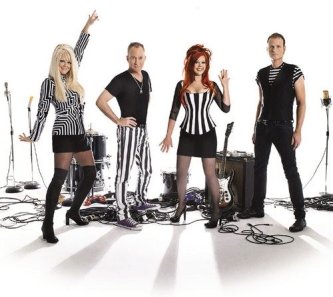 This one will get the ladies on the floor....Where the ladies go... the men follow.
2. Yeah - Usher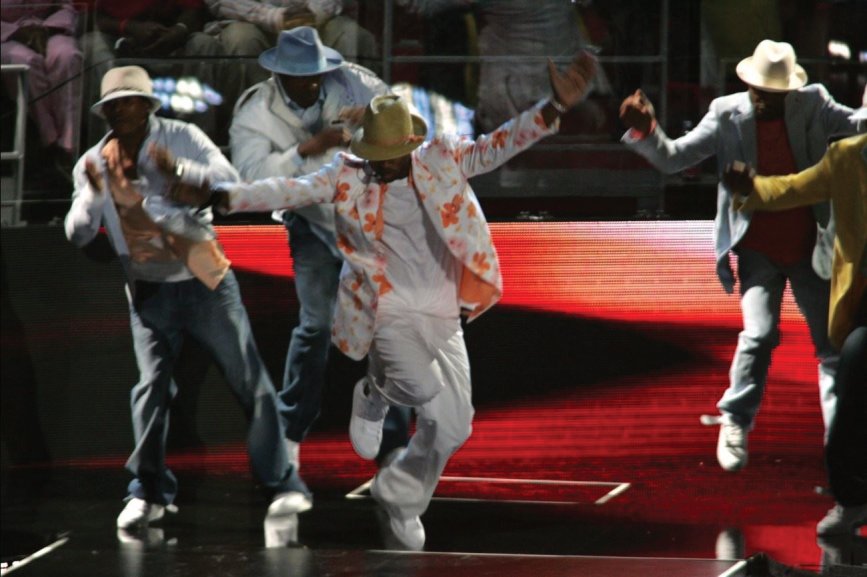 Not one for out of the gates generally, but when people start getting tired, they can't resist dancing anyway.
3. Cupid Shuffle

Great, and easy participation dance that even Grandma will dance to.
4. Faithfully - Journey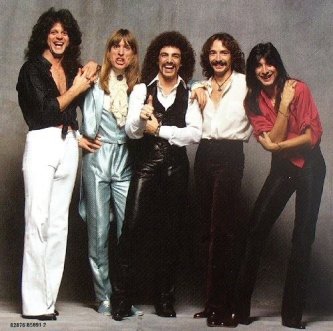 Great last dance song, married couples song, or when it's just time to slow it down.
5. At Last - Etta James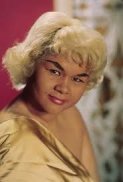 Classic for your more mature guests.
Now for the song that has become a habit. Still a great song, but not a must.
Brick House - Commodores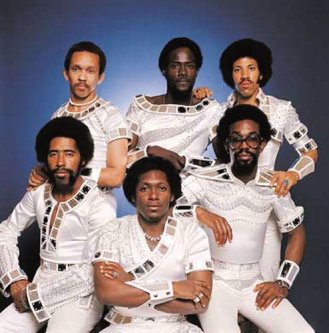 Share your thoughts, and check back next Wednesday for Vol. 3!

There are great songs...and there are great DANCE songs. For the next 4 Wednesday's we will share 5 great songs to fill a dance floor, and 1 song that while it may not have hit the do not play list, has been wildly over used. Share your opinions!
1. V.I.C - Wobble
The Wobble is a participation dance sure to get your party moving. It is easy to learn, and your guests that don't know it, and the ones less likely to dance at all, are sure to hit the dance floor when they see everyone having this much fun.
2. Isley Brothers - Shout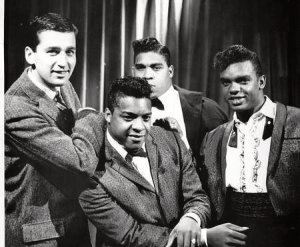 The young and the older will dance to this classic from 1959
3. Pharrell Williams - Happy

There is no doubt that this will be the song of the year at the Grammy's. We think that it will be over used pretty soon, but for now, it is a must.
4. Frank Sinatra - The Way You Look Tonight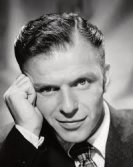 Frank is timeless, and when it is time to slow it down (which is often forgotten), this song will have your more "mature" guests ready to get down for sure.
5. Salt N Peppa - Push It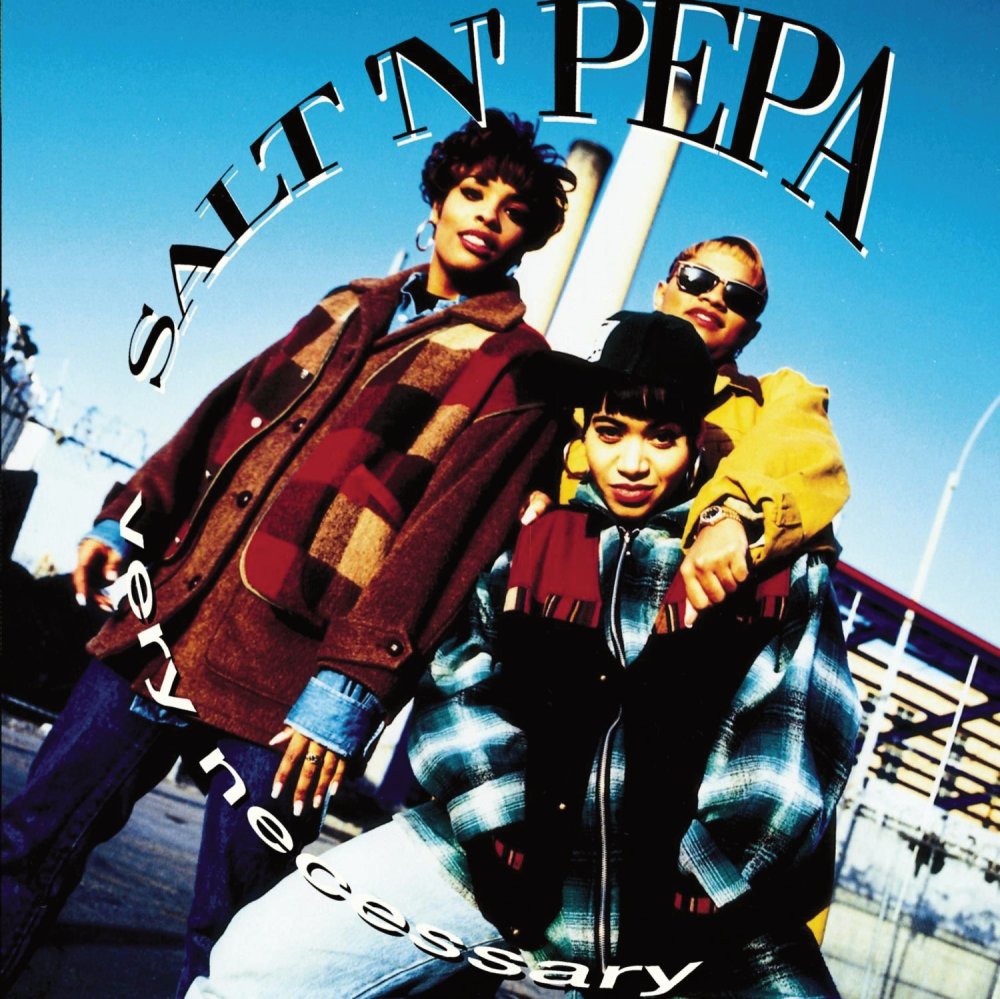 The 80's gave us great dance music. This song will always fill a dance floor.
Now for the over used song that while still in use, and still a great song, we think is now a habit for receptions, and not necessarily a must play.
Kool and The Gang - Celebration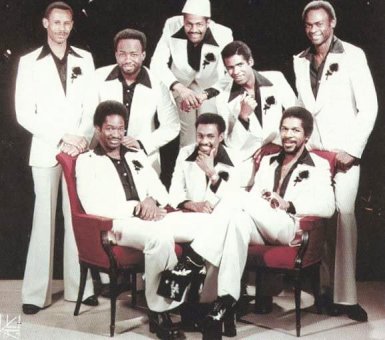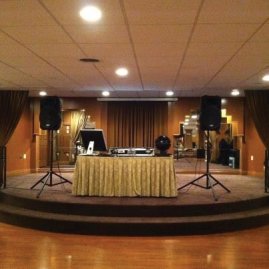 You are planning your reception or event, so how much sound do you need? Well the answer is simple..... It depends.
Certainly, much of the decision will be based upon the size of your event, but the other things to strongly weigh are your personal tastes, musical genre, and room configuration. See our blog post on 
Reception Configuration 
for additional information.
Large Room?
If your room is extremely large, you simply are not going to have good coverage with a 2 speaker sound system. Sure, everyone will be able to hear in most cases, but if this is supposed to be a party, then just hearing it isn't enough. If your room is large,  it will be necessary (at a minimum) to supplement the sound with an extended set up, (additional, strategically placed speakers) to provide evenly distributed sound. Getting too small a sound package for your event will result in the system having to be pushed to limits that will cause distortion.  Secure our 
smaller sound system
 for cocktail parties, or receptions and events  with (typically) fewer than 75 people, big bass response is not required, or rooms that are compact in size.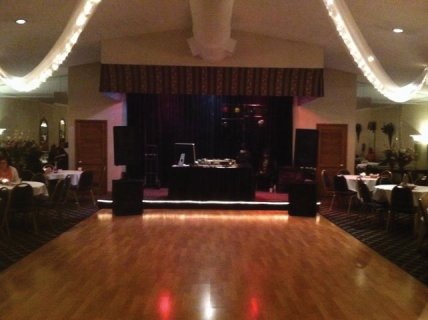 One Thump or Two?
If you intend to have a lot of dancing, and your genre of choice includes pop/hip-hop, or other "bass intensive" genres, then sub woofers will be needed. They provide great low end response, and a true dance party/club feel. Typically, it is best to have two subs properly spaced to provide the best sound and coverage. Our 
Gold Package
 will provide clients with excellent sound coverage and low end response for any event up to 250+ guests. Remember, volumes have no limit as to how much they can be reduced, but there are hard limits as to how much volumes may be increased.
Cocktail Hour or Ceremony Sound?
If you are having a portion of your event in a separate room, a "mini set up", may be needed. These set ups are ideal for ambiance, and ceremonies and may be added to any of our packages.
The Mother of ALL Sound!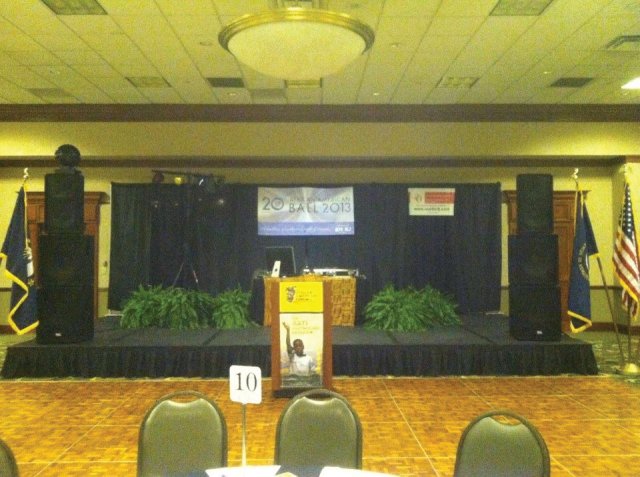 If your event is extremely large 300+ people, and you want to have the ultimate sound experience, then our 
Platinum Package
 is for you. Large club quality sound to dance the night away!
*Up Next - Dance Lighting
The top 10 According to mojo.com. What are yours?
As you begin to plan your wedding and reception, there are some trends that are becoming clear in 2014. Here's what our research and experience uncovered. What is your opinion?
1. A DJ wearing a tuxedo is NOT hot. Today's receptions are becoming more informal to a degree and we are finding brides that are ditching the wedding gown immediately following the garter toss. Besides, you want to be able to distinguish the DJ from the waiters.
2. Games are NOT hot. While they have created some memorable moments over the years, couples are finding that it is more important to dance and socialize during the reception.
3. Club Style DJ'ing IS hot. More and more couples are wanting to have a club feel to the reception, complete with a compliment of dance lighting and music mixing.
4. A smaller DJ footprint IS HOT. There was a time when the DJ booth was a centerpiece in the room....In fact, it was a LARGE centerpiece. These days, for the sake of both more dancing space, and appearance the footprint is being reduced to no more than 8X5.
As we enter the booking season for 2014, I am starting to wonder what first dance songs will hit the top of the wedding reception charts.  I know... you are waiting for me to provide this list of my top 10 or 20 right? Well, I believe that I take my cues from you, so time for you to chime in... What do you think?
/